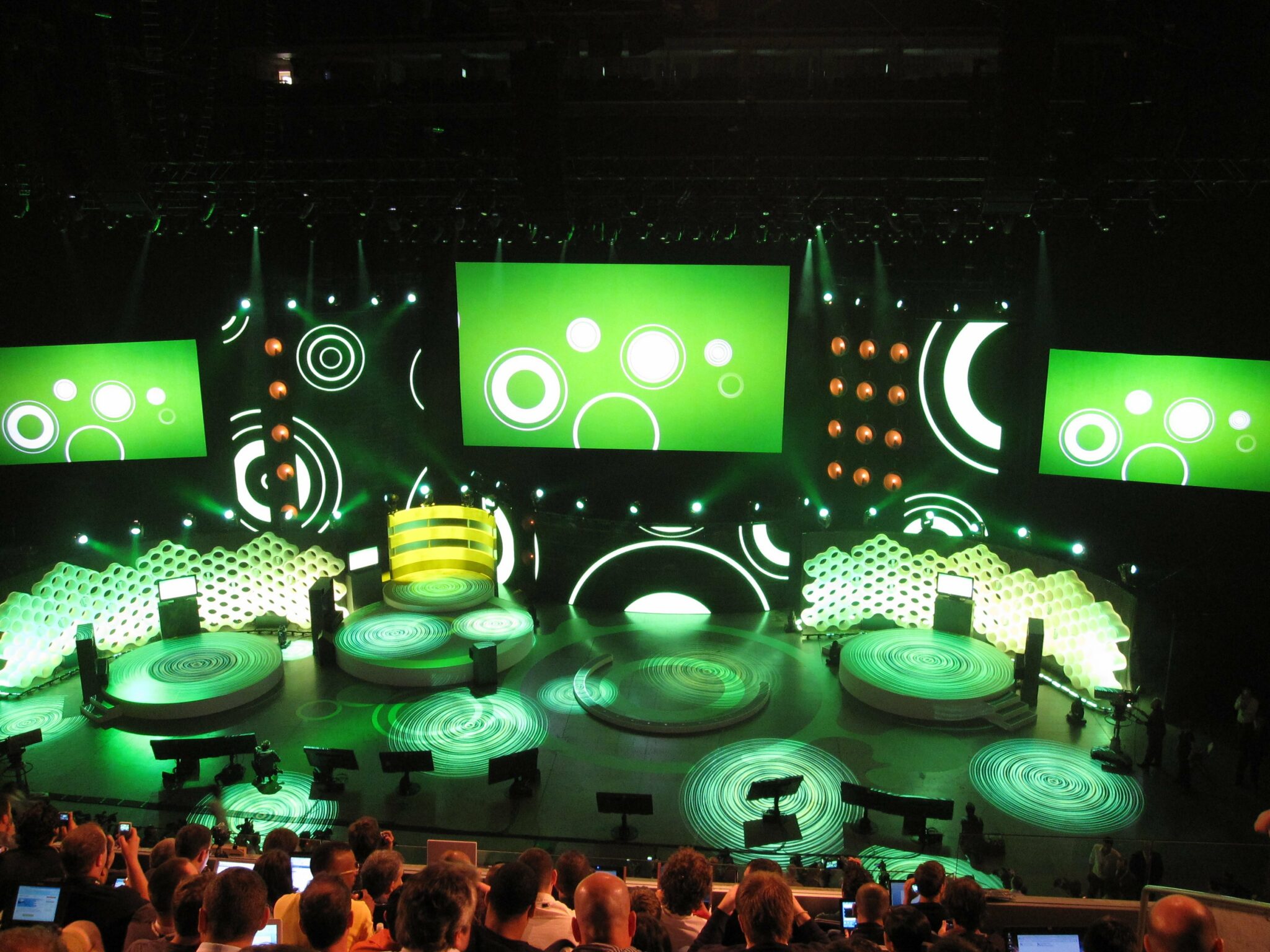 We arrived at the Galen Center in Downtown L.A. having heard rumours of a big announcement from Microsoft on their beloved console. The various queues seemed to consist of media, bloggers, fans and some people who didn't look nearly geeky enough. After joining the shortest queue we took our seats which faced an impressive stage of Xbox branding and mood lighting.
The first video to roll was the opening movie for The Beatles edition of Harmonix's Rock Band. It was a really beautifully animated interpretation of The Beatles' career from The Cavern Club in Liverpool to Abbey Road – their last album.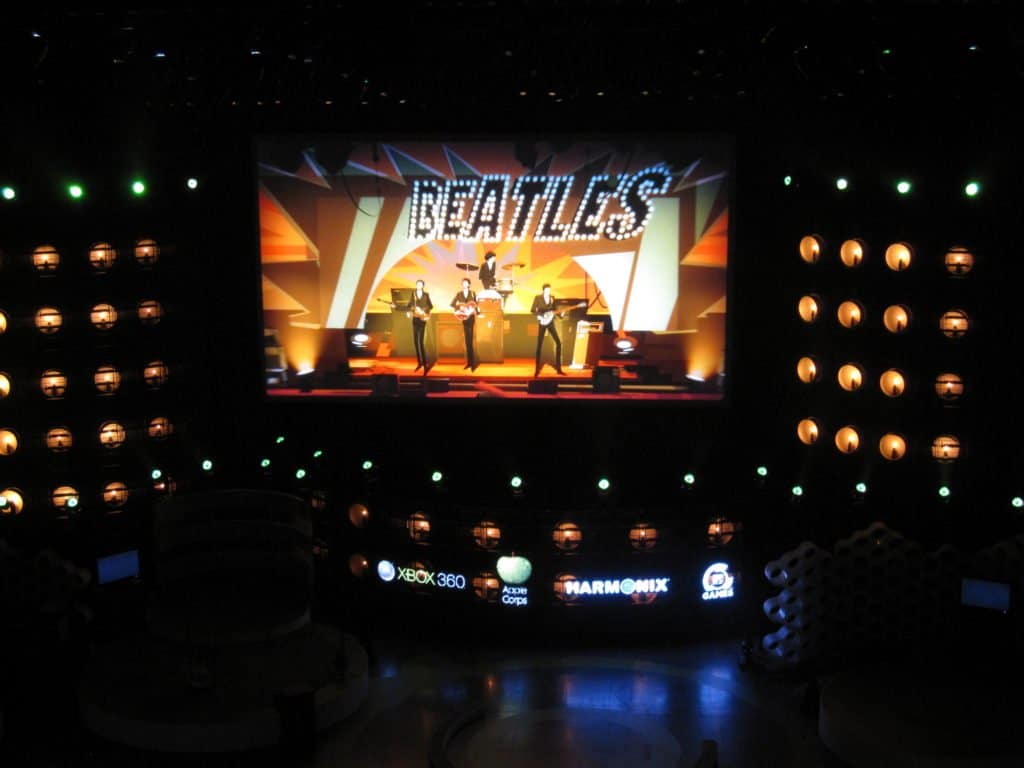 This was followed by the Harmonix house band playing Day Tripper to an audience in awe of the audio-visual assault of gargantuan screens and lighting rig.
"OK" I thought, pretty cool, also pretty funny to be sat here in downtown L.A. at one of the biggest global media events of the year and seeing Liverpool and references to things which are part of every Brit's (dare I say Northerner's) fabric being rendered in cinematic CG. Then they brought to the stage Yoko Ono. "OK, there's some celebs" I thought, and was pretty impressed. Then, out of nowhere they welcomed to the stage Paul McCartney and Ringo Starr. Wow. They'd really raised the stakes now. Who next? Jacko? Elvis?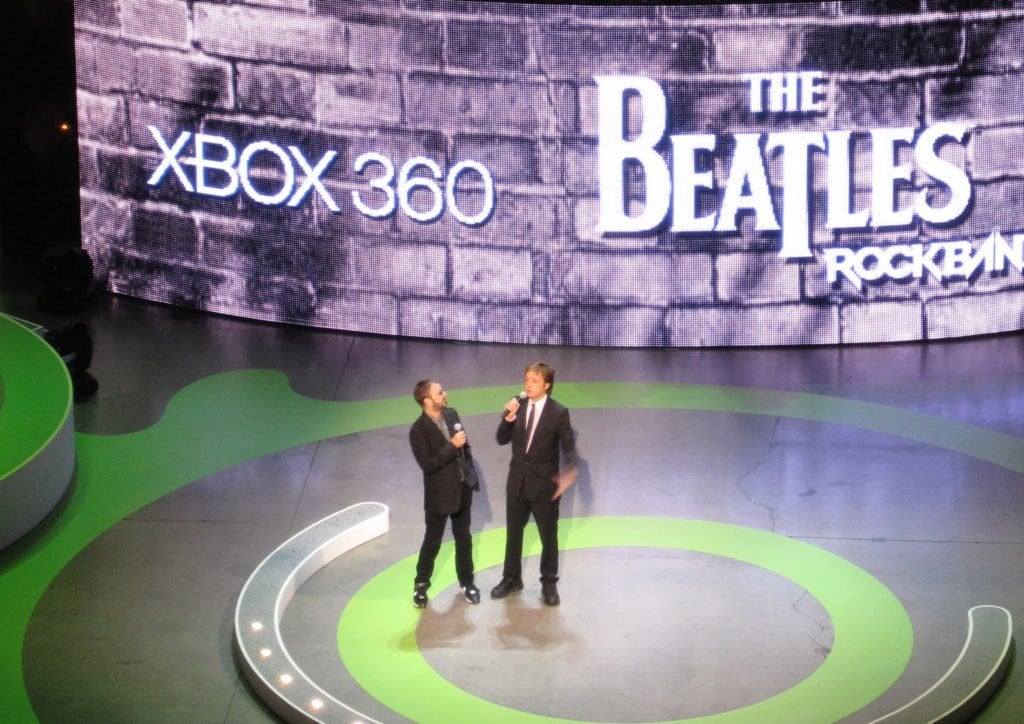 No. Next were some developers, then some more developers. Not that I was disappointed, the games they had slaved over to be here today were pretty amazing. The new Tom Clancy's Splinter Cell stood out for me. The gameplay looks highly original and if what they showed of the game happens in a reasonably non-linear way it'll be one to cancel summer for. Various games followed, many of which will be exclusive to Xbox. The announcement of this fact elicited sincere applause which struck me as odd. Who does that benefit? The user? No. Who else? Anyway, the most rapturous audience responses (yes, louder than the surviving Beatles appearing on stage together) were reserved for the announcements of Final Fantasy XIII and – courtesy of Hideo Kojima himself – the next instalment of Metal Gear Solid seeing releases on the Xbox.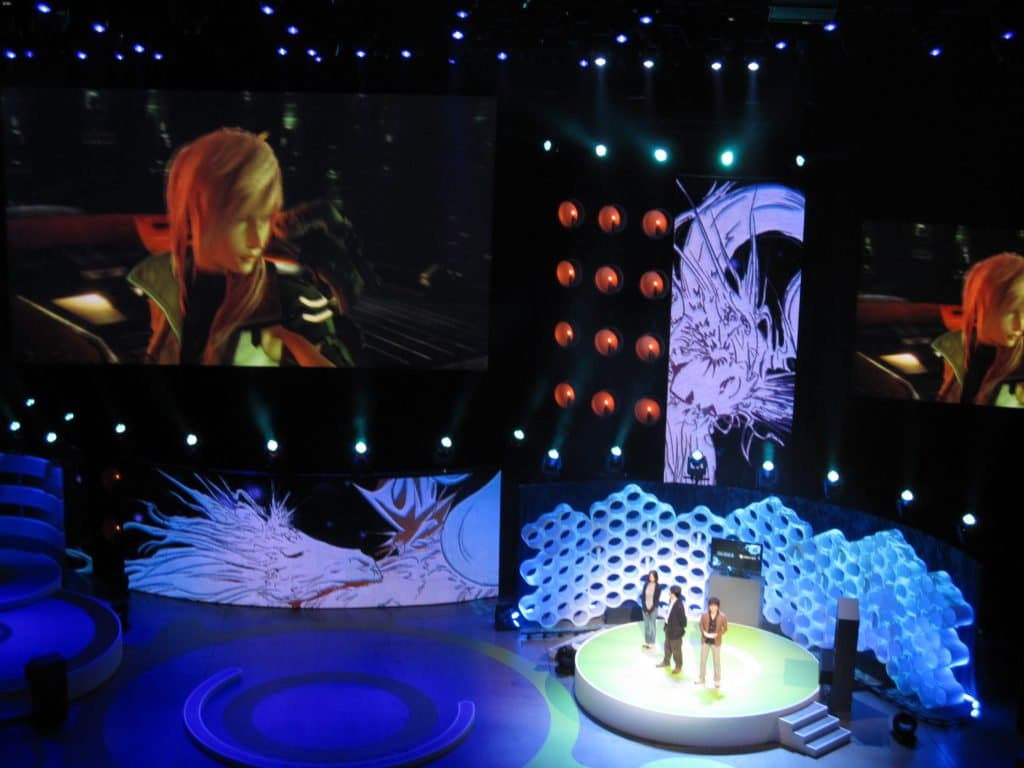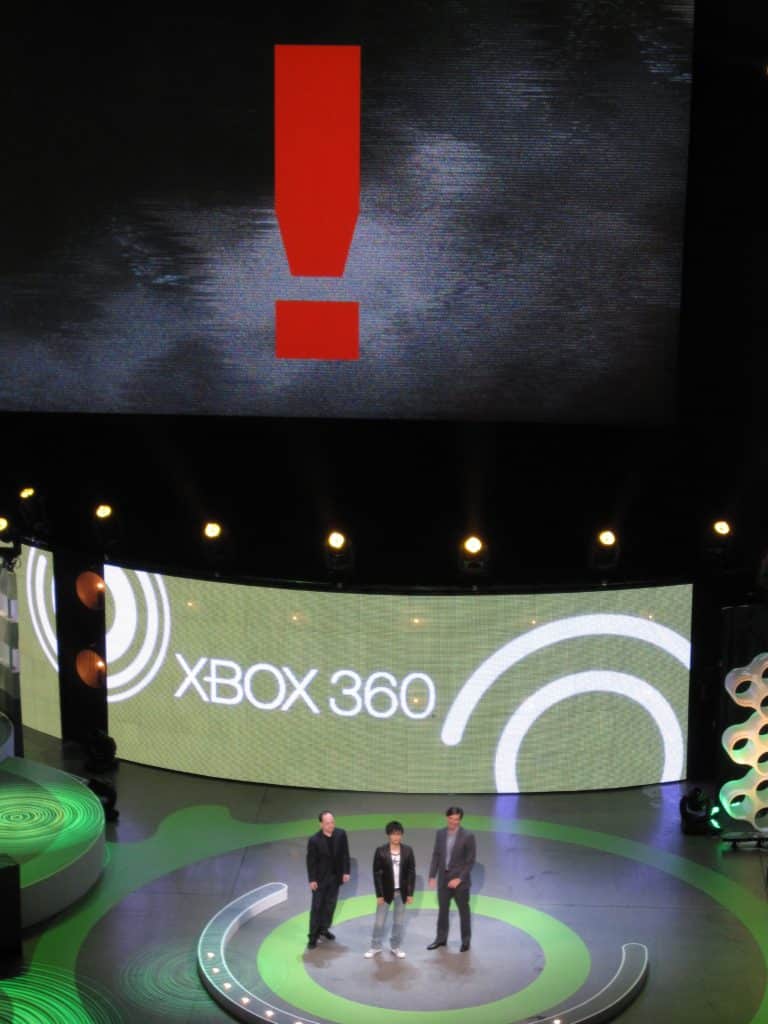 By far the biggest announcement of the morning came at the end. Just as the rumours had suggested it was a new controller for the Xbox, well actually NO controller! Dubbed 'Natal' it is a motion capture device that's apparently compatible with all existing and future Xbox consoles. The presenter showed footage and demonstrated live some fun games that made use of the motion capture but my thoughts were very much "who the hell wants to play a driving game with no wheel?". It was like they'd gone further than Wii, too far, so I was sceptical.
As the presentation continued they delved deeper into Natal's capabilities, bringing to the stage Steven Spielberg who seemed pretty excited about it.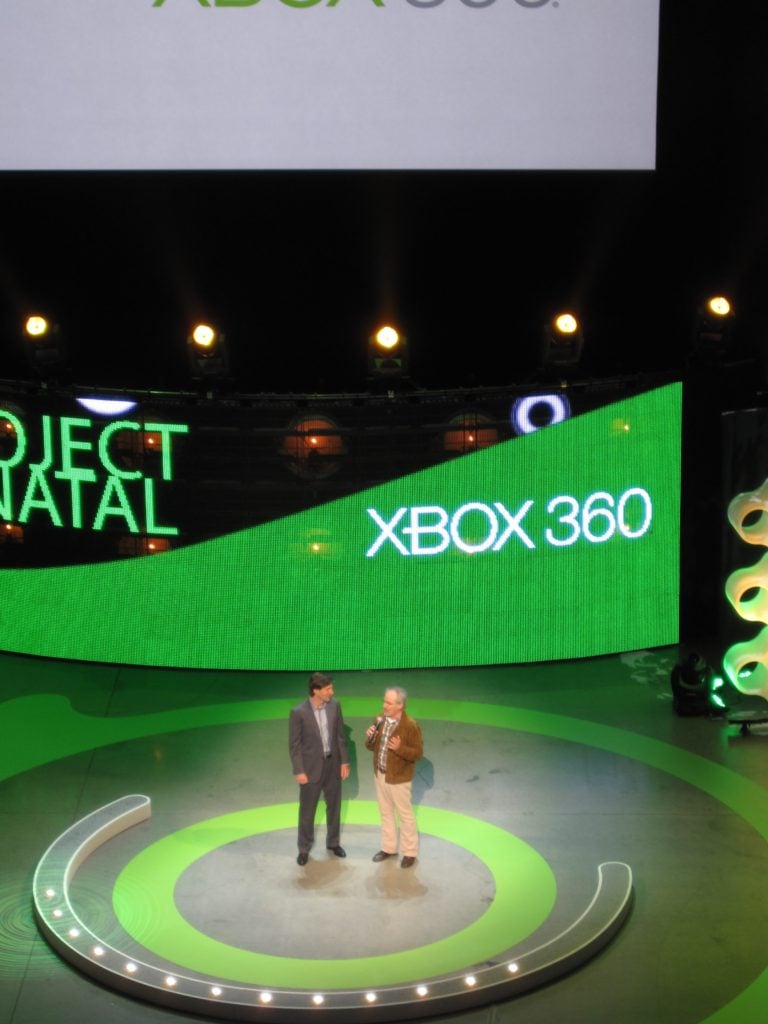 As more features were demonstrated such as voice/face recognition it became clear that with Xbox Live, Project Natal could be a powerful home interface for everything. Scepticism started to slowly evaporate, particularly when a British developer showed a demonstration of a CGI boy interacting with a female user. The character recognised emotion and displayed his own. The interaction was uncanny and bordered on creepily realistic. The 'wow' moment though was as the user drew on a piece of paper and passed it to the CGI boy by holding it out towards the screen. He took the paper and held it in his computer generated world. It really felt like the gap between reality and computer-rendered reality had been bridged.
In retrospect it's a logical next step for games now that basic motion capture and augmented reality are commonplace and it will be interesting to see if the mass gaming market will adopt it. I certainly don't think good old thumb-bashed control pads are going away any time soon but this sort of development makes the possibilities all the more endless.
Keep up-to-date with my movements and what I'm seeing at http://twitter.com/willfrancis 🙂
---
Did You Enjoy This?
You might like my weekly newsletter. I write about the most interesting things I've found or learned this week to help my readers stay on top of trends in technology and media.
This information will only be used to send you this newsletter. It is stored in Substack.