Updated 9th November 2019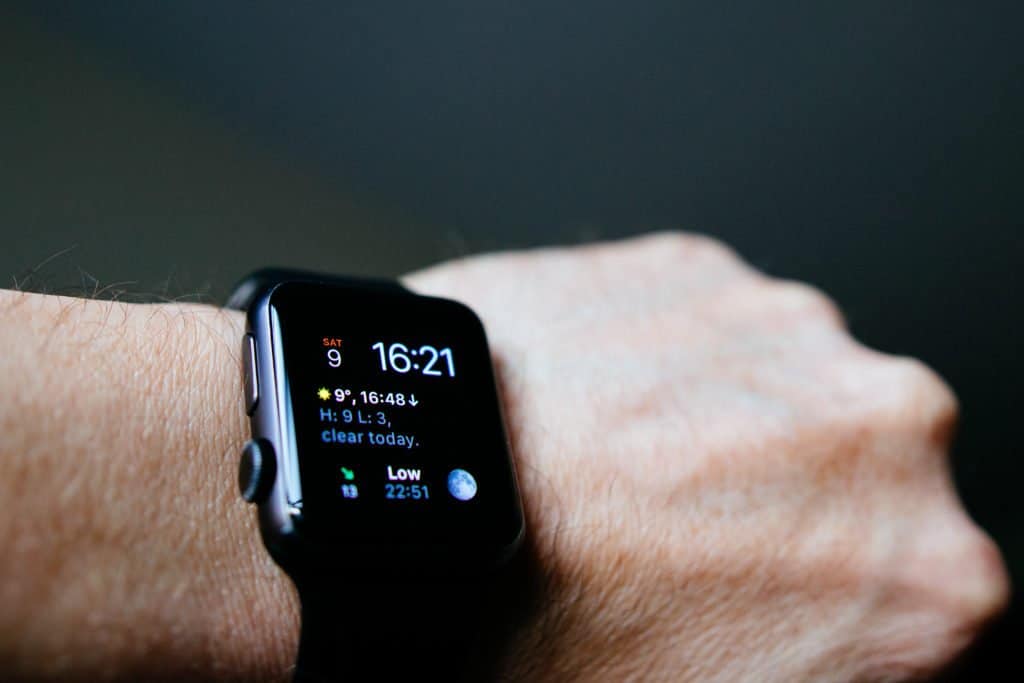 Water sports enthusiasts will know there isn't one app that completely makes a tidal or sailing watch unnecessary. I've used some apps with glances, but these are horribly inefficient ways to access data given you have to swipe up, scroll to the one you want and then wait forever for it to load.
It took a bit of time playing around and some wasted money on apps but I think this is pretty cool, and worth sharing. You'll need a few apps and here's how to put it together:
Apps you will need:
My Tide Times Pro – this simple tide app offers tide times for any location in a nice, clean format. Once installed, simply look up your desired location in the iPhone app, then open the Watch app and select that location. Once the tide times are displayed force touch to set that location as the one which shows in the Watch face complication.
Carrot – a weather app with a difference – your weather reports come with a dark, snarky sense of humour. It is nicely designed too, and provides powerful weather forecasting tools. The reason we use it here is because for an extra premium upgrade fee it allows you to choose other data points to show in the app's Watch complication, including wind direction and speed, which I use in the small bottom-left spot.
Dark Sky – whilst you could use Apple's native Weather app for showing the temperature, I really like Dark Sky as it also shows rain warnings in the complication as well as more detailed alerts about changing weather through app notifications. The iPhone app has been praised as one of the finest third-party weather apps for iOS and deservedly so. Through its near-perfect interface it allows easy access to shockingly accurate rain forecasting and all the other important weather data you'll need. <<< Update: I now just use Carrot for the weather summary.
Now to set up the watch face:
1. Force touch your Watch face to reveal the face selection and editing menu. Scroll to 'Modular' and tap 'Customise'.
2. From top-left, the complications in the photo above are Date, Time, Carrot (weather summary), Carrot (wind), My Tide Times Pro (set to my local marina), Moon Phase.
3. That's it. You can keep this face next to your 'every day' one to make switching easy.
The only thing I'd like to add is live wave height data, and when something comes up that can do that, I'll edit this post.
Want to learn new creative and marketing skills with me? Check out upcoming courses on topics like SEO, content marketing, copywriting and podcasting.
---
What's trending in digital
Stay on top of the latest news, tips, tools and updates in digital. Just for people in marketing and business. No fluff, no ads, no spam.
Join thousands of readers keeping abreast with it all, every Thursday.