Have you ever created a fantastic piece of content for your Instagram, only to have your ego bruised by little to zero engagement on the post? Unlike the Kylie Jenners of this world, we can't guarantee a thoughtless post on our feed will go viral with the masses – it takes a bit more consideration and planning on our part. Instagram is a highly intelligent piece of software which is fuelled by the information it's fed by the algorithm. So it's safe to say it's not always you, it's Instagram.
The Instagram Algorithm is an ever-evolving machine, forever watching what is consumed, what people like to see, what they avoid. This information is collected and used to inform how Instagram organises posts and how they're seen by your followers and the wider Instagram community. By keeping up to date with the functions Instagram offers, we stand a chance at tackling the hurdles which the algorithm often places in our path.
According to a recent study by Hootsuite, 81% of those on Instagram use the platform to research information on brands, goods and services, while 130 million people tap on shopping posts every month. So how we do we get seen by some of those people?
The message from Instagram is that we should make use of the platform's full range of functionality. This includes posting photos, reels, videos, IGTV's, guides and stories regularly. The three main ingredients you can use to feed the instagram algorithm are as follows:
Engagement

Timing

Frequency 
Because the Instagram algorithm sees what you like and tailors your content accordingly, getting to know your target audience can help you optimise your content, giving it the best chance to find the right screens. The engagement rate can also be influenced by the timing of your posts, you can collect statistics and data from instagram to help you determine the best time to post your content.
Engagement
Create informative and helpful content relating to your brand or the products you sell, this will encourage your followers to engage with your posts and is a great conversation starter. Ask questions in your captions, use this as another way to spark conversation on your posts, or use the feedback to inform the rest of your content. FAQs are a great way to create content for your instagram feed which are almost guaranteed to perform well if it is a recurring theme or question. 
If using video, IGTV or Reels make them accessible to the wider community by including subtitles and alternative captions. Continue to keep your audience engaged by sharing real, honest content that they can relate to. Share behind the scenes, product demonstrations, and the people behind the brand. Keep it human. Creating content which is visually appealing or 'aesthetically pleasing' instantly makes it more shareable, the more often your content is shared, the more people will learn about your brand.
Using hashtags correctly will make it easier for your ideal audience to find your content. As well as increasing awareness and exposure of your brand, this will enable you to find new customers, increase engagement and fuel online sales. 
Follow hashtags relevant to your business. This will help you seek out similar content which you can use to inspire your own content planning, see what hashtags these creators are using and add them to your list of relevant hashtags.

Add these hashtags to your posts and stories while also creating unique hashtags for your own brand. You can encourage your online community to use these hashtags, creating a space of conversation and user generated content for your brand or business.
Timing
They say life is about timing, the same can be said for your posts on Instagram. Though some will argue that focussing too much on timing can disrupt your organic flow, it is difficult to dispute the success many achieve from carefully planning the timing of their posts.
This is where Instagram analytics come in to play. If your Instagram is a personal account, but you are representing a brand or business, now is the time to switch to an Instagram Business Profile. As a business account, you'll gain access to advanced features which you can use in your mission against the algorithm. Instagram Insights will give you a thorough breakdown of your audience, their demographic and geographic data, as well as important information regarding the performance of your posts such as impressions and reach. However, an important feature which will help you when planning the timing of your posts is the clear breakdown of when your audience is most active on Instagram. This can be viewed in an hourly or daily format. Use this data to inform the timing of your posts, as well as getting to know your audience and their habits, it will give you a clearer idea of how often to post. Which brings us on to the next point.. Frequency.
Frequency
Many are aware of the importance of the frequency of your posts and its effect on engagement. When Instagram removed the chronological ordering of posts on your homepage, they reinforced the importance of creating strong, striking content. You'll now often see posts from days or even a week ago show up on your instagram feed, it is important to remember that this is orchestrated by the algorithm and shown to you based on a variety of factors as discussed in this article. The frequency of your posts should also be determined by what your audience wants. This just reiterates the importance of knowing your audience and what type of content inspires them. Some brands believe to beat the algorithm, they must post multiple times in a day as it will increase the chances that their followers will see at least one of their posts.
It's important to note that consistency plays an over ruling part in the conversation about frequency, ensure your content remains on-brand with a clear message. Do not post frequent, mediocre content with no value just to take a shot at the algorithm.
How to increase engagement based on the Instagram function you choose:
Instagram Feed
Your feed is basically the home for all your content you post to instagram, this is what offers the all important first impression. Cohesive posting and an attractive aesthetic can demand attention at a first glance, encouraging the user to dig deeper into your feed, learning about your story and what you offer as a brand. Ensure all your images are on-brand, high quality and compelling. Instagram is a visual platform, and our short attention span does not allow for anything less than beautiful to catch our attention for more than a mere few seconds. This also applies to videos, instagram enables you to post 60second videos to your feed, ensure you've chosen the perfect cover image to catch the attention of scrollers on your feed.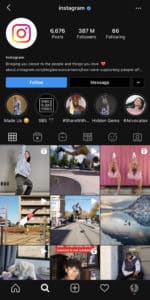 Instagram Stories 
Almost unavoidable at this stage, the glowing circles at the top of your instagram feed demand to be watched. The 24hr time limit on stories add a certain urgency to watch, while they can also be haven for behind the scenes content of your favourite brands. Keep your stories interesting, use stickers, question boxes and hashtags to encourage engagement and sharing. You can also share other account's content to your stories, mix up your content while also showing your support for other brands and businesses, this is good practise for establishing relationships online. Instagram LIVE is another function which isn't to be overlooked, a live broadcast can prove your authenticity to your followers while allowing them to interact with you in real-time. 
Another important function not to be overlooked is Highlights. Save all your best stories in your highlights as a one stop shop for your audience to view.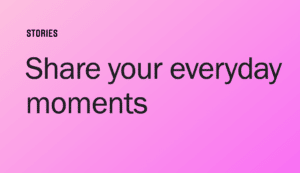 IGTV 
Video is one of the most powerful tools in digital marketing. With that, IGTV is Instagrams answer to long format video. Before using IGTV, consider why you choose this function. With YouTube being the undisputed king of online video, you will need to ensure you are using IGTV dynamically in order to 1. Achieve your goals for the intended content and 2. You don't waste your time creating a long format video in order for it to flop.
Establish how you can use IGTV to bring value to your audience. Show products or services in use, answer FAQs creatively. Keep the audience engaged and encourage feedback. 

It's also important to note that the time limit on an IGTV is in fact, a limit, not a goal. If you can get your message across in 3 or 5 minutes, do not post 10mins of content for the sake of it, you'll bore your audience and the algorithm will work against you.
Reels
As you may be aware, Reels burst on to the scene in 2020 in direct competition with TikTok. The latest update to the algorithm is focusing heavily on Reels Instagram encouraging the use of reels as opposed to directly uploading TikTok's. They're implementing a new software which identifies watermarks from third party apps, therefore they will give priority to content made on their own platform – in other words, don't take the lazy route by uploading your TikTok's to instagram and calling it a Reel! If you're a business or a brand thinking about using Reels, here are some tips from Instagram to get you started.
View this post on Instagram
Guides
Guides are the newest way for us to consume and share content on Instagram. The user-friendly format allows you to share easily consumable information in a visually appealing format. Guides are Instagrams answer to eagerly awaited long-format content posts. They describe Guides as 'a way to more easily discover recommendations, tips and other content from your favourite creators, public figures, organisations and publishers on Instagram.'
The Guides function is another powerful tool for sharing valuable content with your audience. Used in the correct way, it should compliment your brand's message while providing value to your followers. Timing, frequency, consistency and design or 'aesthetic' of your Guides will help boost your engagement rate while boosting the awareness of your brand.
Wrapping Up
Lastly, but perhaps most importantly. The orientation of your content plays a starring role in the success of your posts when the algorithm is involved. The Instagram app is primarily for mobile use, meaning your content should be optimised for the platform in portrait orientation. We want our content to take up as much screen space as possible, increasing the likelihood of followers spending more time watching our posts.
Continue to encourage your Instagram community to like, comment, share and save your content, and practise what you preach by doing the same! Try to ensure each decision regarding a post or content you create is driven by your digital marketing goals
Want to learn new creative and marketing skills with me? Check out upcoming courses on topics like SEO, content marketing, copywriting and podcasting.
---
What's trending in digital
Stay on top of the latest news, tips, tools and updates in digital. Just for people in marketing and business. No fluff, no ads, no spam.
Join thousands of readers keeping abreast with it all, every Thursday.